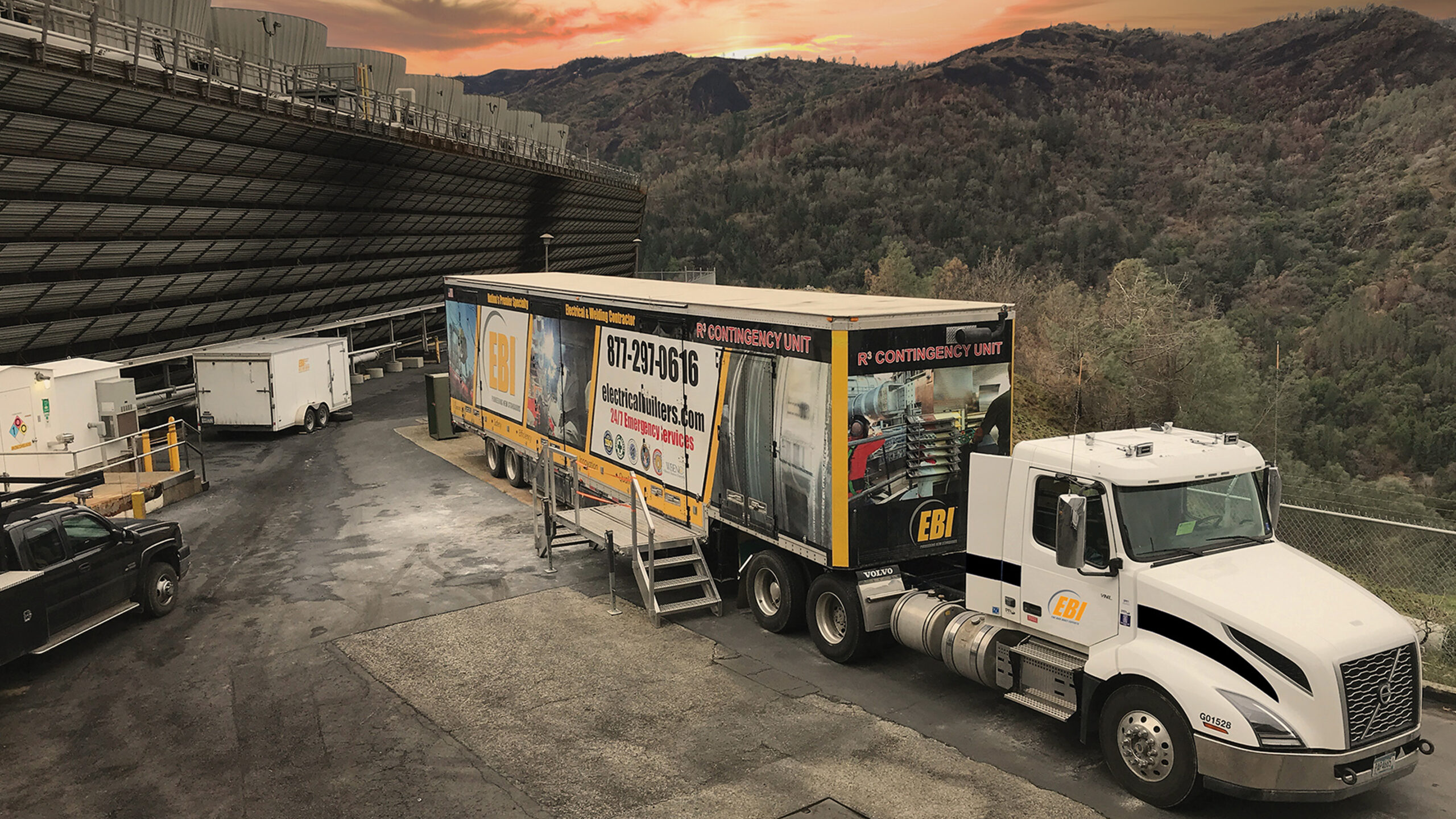 You plan for months, if not years, to perform an uprate or transformer change-out. Yet, a common oversight is how the exchange will impact the other connected appendices, such as the existing electrical bus duct system. A variance in elevation/height, flange layout, termination configuration, and phase spacing, are just a few obstacles that could easily cause major schedule delays. Therefore, it is critical for utilities to partner with a seasoned and efficient specialty electrical bus duct contractor, like Electrical Builders Inc. (EBI), who has the experience and expertise to provide emergency quick-turn, onsite fabrication services to field-fit and modify the appendices as needed.
EBI has a proven track record of providing turnkey, one-stop-shop solutions to the power generation industry. Since 1974, EBI has successfully completed over 3,800 projects throughout North America, involving all types and designs of electrical bus duct, both current and obsolete. Thus, EBI has a heightened awareness, knowledge, and experience level to know how to resolve even the most complex bus system fit-up and repair issues. A key aspect to EBI's industry leading success is their focus on continuous improvement, new technology and investment in innovations that improve productivity and efficiency for their clients. EBI's state-of-the-art Mobile R3 Contingency Unit; is just one example of their innovative approach to address client needs.  The R3 allows expedited fabrication of emergency components and in-field repairs.
The R3 is a 53-foot, all-in-one, self-powered, semi-trailer that houses all the machines, equipment and tooling required to fabricate, refurbish, and completely repair electrical isophase, segregated and non-segregated bus duct systems and related components in the field. In fact, the first project the R3 was called into action for was a transformer change-out at a nuclear plant.  The client expected an 'easy' like-for-like exchange. However, once underway, it was discovered that the fit-up required extensive bus duct modification.  The client contacted EBI for help.  EBI's ability to react quickly and completely reconfigure the terminations, conductor ends and sections of the bus duct, while at the client's location, allowed the project to remain on schedule and bypass what otherwise would have been a significant, and costly, project setback. By developing the R3, EBI has pioneered a way to bridge in-house fabrication capabilities with extensive field services in conjunction with the ability to 'fix-on-the-fly' and make necessary modifications to existing components based on discovery in the field. The 24/7/365 availability of the R3 has proven to be a game changer for our clients and has become a staple in their transformer change-out planning process.
Other projects the R3 has been involved with include bus duct replacement emergencies due to transformer failures and turnkey non-seg refurbishment projects where the client wanted to avoid the capital expense of installing a completely new non-seg system. Utilizing the R3, EBI was able to recycle and refurbish existing bus systems, returning them to 'like new' condition within a fraction of the time and cost.
To learn more about the R3 Contingency Unit and its capabilities visit www.electricalbuilders.com/r3.