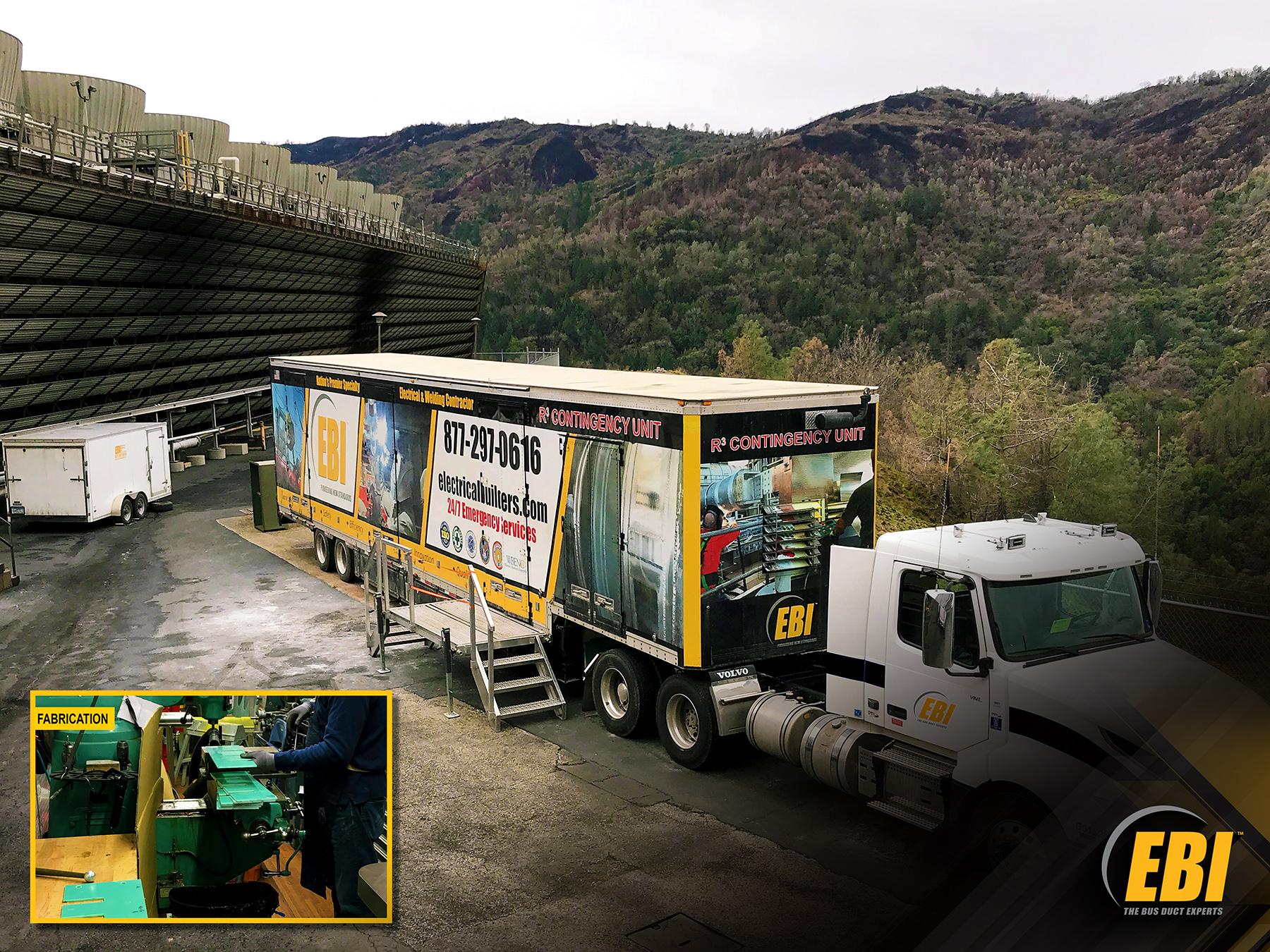 St. Cloud, Minn. (August 19, 2020) Electrical Builders, Inc. (EBITM); the nation's premier specialty electrical bus duct services and welding contractor, was recently named a POWER Awards finalist by POWER magazine. The awards acknowledge the achievements made by exceptional leaders and teams that are doing their part to better the power industry. The magazine has honored the top performers in the electricity-generating industry with the annual POWER Awards for more than four decades.
"We're honored to be named a 2020 POWER Awards finalist," said Jessica Netter Ducharme, EBI's President. "This acknowledgement is a testament to our team's focus on developing and implementing a 'continuous improvement' approach to addressing our clients' needs to get them back online as quickly, safely and efficiently as possible," said Ducharme.
EBI's CCO and co-founder, Eric Netter, was nominated in the Creative Problem Solver award category for his role in leading the development of EBI's state-of-the-art Mobile R3 Fabrication Unit; an innovative approach to addressing their clients' need to expedite fabrication of emergency repairs, eliminate transit time, and provide alternative solutions to replacement of obsolete components. The R3 is a 53-foot, all-in-one, self-powered, semi-trailer that houses all the machining and tooling required to fabricate, refurbish and completely repair electrical isophase, segregated and non-segregated bus duct systems and related components in the field.
"We are constantly developing and refining new solutions and investing in resources that will provide the utmost added value to clients. By developing the R3, EBI has pioneered a way for us to bridge our in-house fabrication capabilities with our ability to 'fix-on-the-fly' and make necessary modifications to existing components based on discovery in the field. This is a game changer for our clients," said Ducharme.
Originally developed to help EBI's nuclear clients shorten their outage durations when performing transformer change-outs, the R3 has benefited just as many non-nuclear power generation facilities across the US.
"Our immensely talented fabricators, coupled with the onsite proximity of the R3 offers increased efficiency and enhances communication between field technicians, machinists, engineers, and plant personnel while allowing 'As-Found' issues to be seamlessly added to EBI's project scope. The 24/7/365 availability of the R3 has also proven to be invaluable for emergency projects that involve a transformer or bus duct failure, particularly since projects of this nature are largely based on discovery and the need for rapid, accurate repair and expedited fabrication of replacement parts is critical," Ducharme said.
"To be in the running for this award is such an honor. It solidifies our reputation for always raising the bar and validates our team's hard work, dedication, and commitment to doing 'whatever it takes' to go above and beyond, ensuring our clients receive the utmost quality of craftsmanship while demonstrating our commitment to accountability and continuous process improvement," said EBI's Eric Netter.
Award winners will be selected by the editors of POWER magazine and announced on Tuesday, September 29, 2020 during the virtual Electric Power Conference.