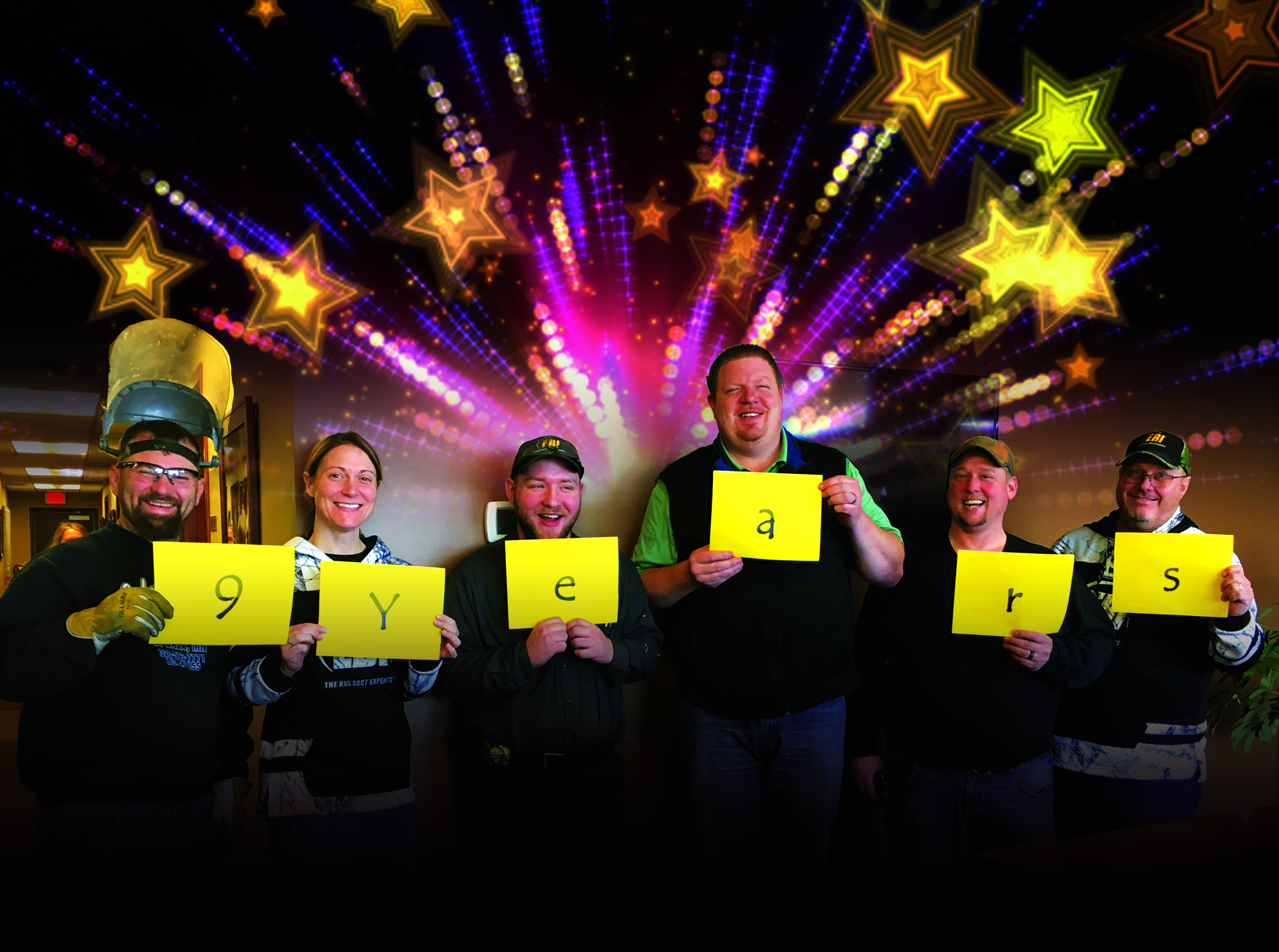 FOR IMMEDIATE RELEASE—St. Cloud, Minn. (January 24, 2018) Electrical Builders, Inc. (EBITM) recently hit a major milestone by obtaining their ninth consecutive year with a perfect safety record. EBI is the nation's premier specialty electrical and welding contractor for power generation facilities, specializing in isolated phase bus and non-segregated phase bus duct systems.
"Reaching this impressive milestone is a major accomplishment in our industry," said Brenda Lovitz, EBI's Safety & Quality Manager. "The continuous and combined efforts our employees put forth in driving safe behaviors and ensuring the well-being of their colleagues is the reason we are able to celebrate nine years safe. A safety milestone like this honors their hard work and dedication," said Lovitz.
EBI's leading safety record is a direct result of their ongoing commitment to put safety first. "We have really set the standard for safety on the job and the results speak for themselves. Our Safety IQ Program ensures that current and proper provisions and training are in place even before arriving on a jobsite. This proactive approach is pivotal to accident prevention," said Lovitz.
EBI rolled out the robust Safety IQ Program several years ago and employees immediately embraced the comprehensive real-time and continuous auditing tools which make it more tangible for team members to arrive safely at the jobsite, intelligently survey their surroundings, immediately identify possible hazards and develop a plan to address them. "We know our employees are engaged because we hear it directly from our clients. It's that level of engagement and those experiences that make our accident prevention efforts so successful," said Lovitz.
In a high-risk insurance classification, EBI's safety milestone is rare. "We have had the privilege of providing EBI with risk management/insurance advice for many years. EBI continues to amaze me and our staff with the culture of safety they foster. Their safety message starts from the minute they on-board a new employee, and continues through use of both tried and true safety programs as well as constantly seeking new safety initiatives. EBI's safety efforts have not only resulted in some of the best safety benchmarks in their industry, but more importantly, doing all they can to send their employees home safely every day," said Tom Reuder, Vice President of Sales at Kraus-Anderson Insurance.
"Reaching this significant milestone did not happen by accident. We were able to reach nine years of impeccable safety due to the dedication and continuous improvement efforts made by each and every one of our team members to secure and maintain a safe work environment. Our teams cognizant approach to safety is continuously recognized by our clients and is one of the reasons first-time customers quickly develop into long-term relationships. We couldn't be more proud of our team," said Jessica Netter, President of EBI.